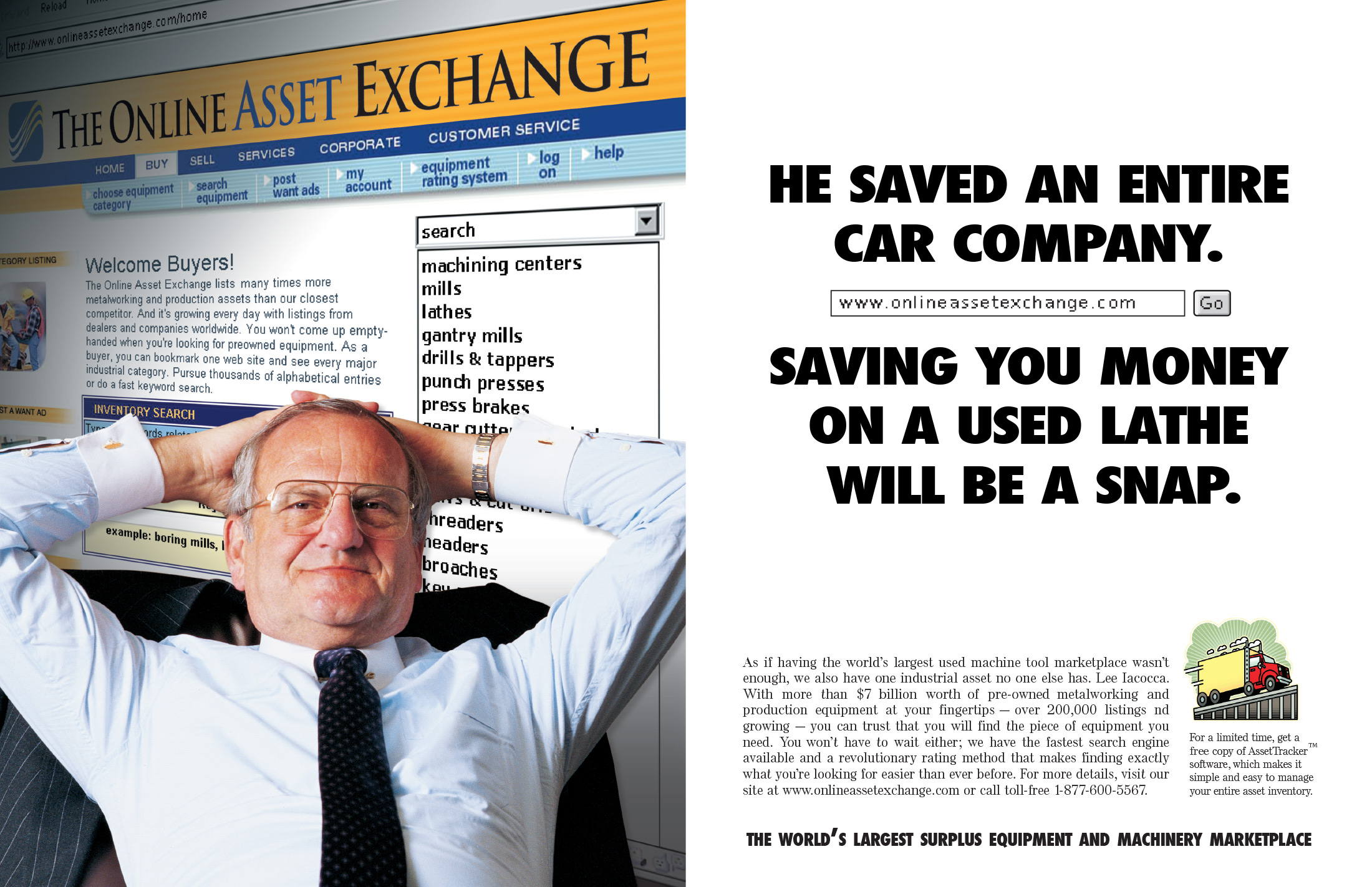 Presenting your ad concepts to Lee Iacocca sure gets the heart pumping. Having him heartily approve them gets the fist pumping as well. This campaign from a few years back leveraged his considerable reputation earned in an industry that appreciated machine tools.
What many NBA fans didn't realize is that Utah star Karl Malone had his own trucking firm. What better spokesperson for Qualcomm's Omnitracs satellite tracking system. In the days before widespread GPS, this was the way to keep tabs on your goods…and get the goods on your drivers.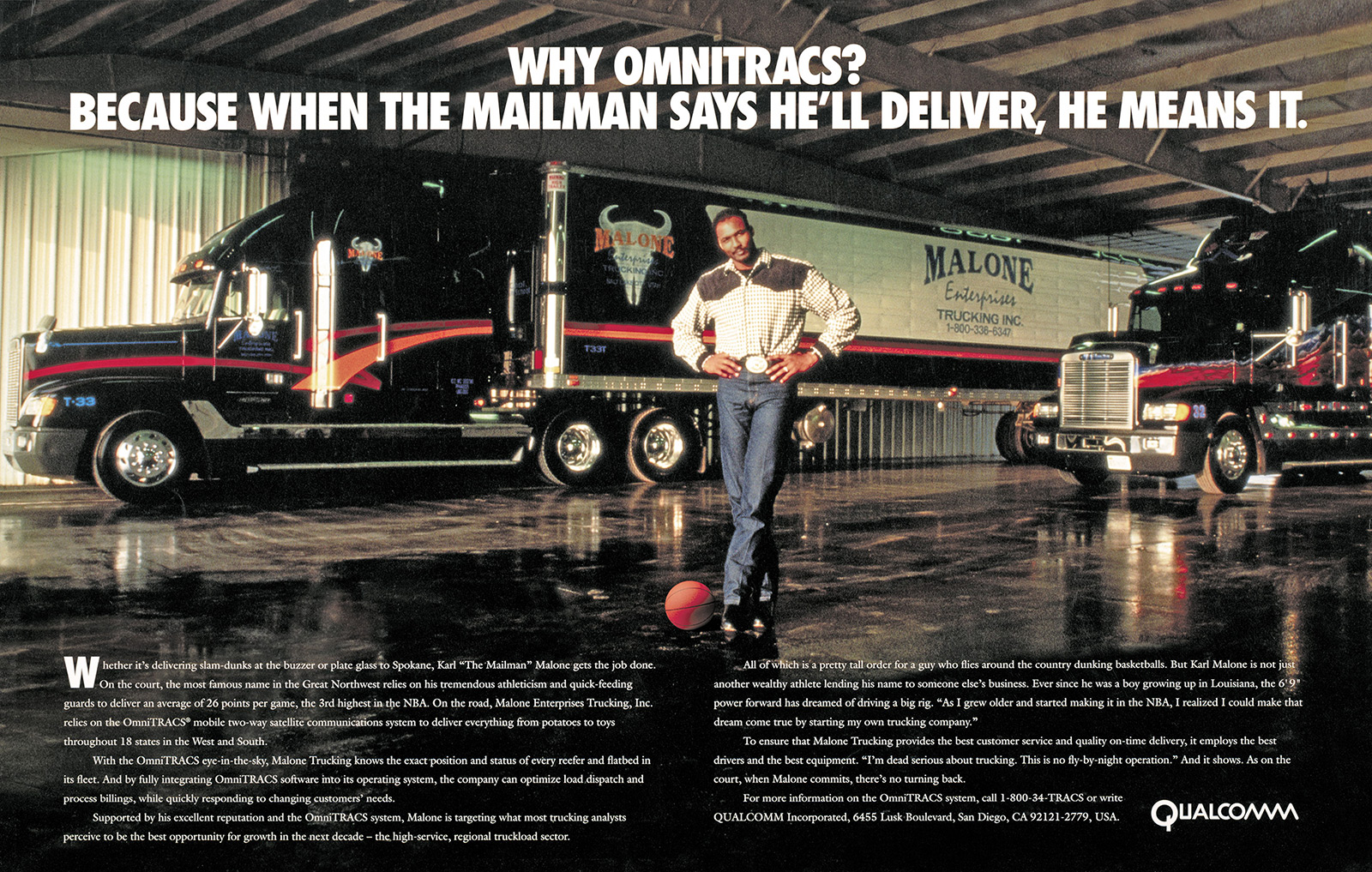 We've all heard of circular arguments. These tout the benefits of Luth's digital device tracking research. By recruiting a willing "tribe" of millennials and tracking their every mouse click, you get a crystal clear idea of what this hard-to-target market is really thinking. (Sure beats surveys.) Remember…watch what they do, not what they say.
At the beginning of my career, I got to work on the launch of the first smartphone. This ad won Best of Show at CTIA against the likes of AT&T Wireless, Nokia and Compaq.